ANECDOTES
Another of Rosemarie's Passions

International Folk Dance
Rosemarie is a fun, confident and inspired Folk Dance teacher who has been leading dance programs since 2010. Her childhood family gatherings often included social dancing, her parents being European immigrants to Canada. Rosemarie well recalls her Oma's stories from her own youth, early 1900s, in a German Colony in the Ukraine, where wedding festivities lasted for days with music and dance being enjoyed around the clock! Such a joy it was for Rosemarie to discover the richness of international folk dance, which she first formally studied in 1978 at university to balance her heavy load of calculus, economics, and business courses. And what a discovery! Rosemarie, a world-traveller herself, says through folk dances and music, one can travel the globe while being at home.... bringing a smile to your face, joy to your heart, and keeping your brain sharp too! A few decades later, Rosemarie, with the steadfast assistance of her husband, Pat, founded an annual festival of International Folk Dance, where 120 dancers, teachers, and musicians came together to celebrate ethnic dance, traditional music, colourful costumes and delicious international cuisine. For ten consecutive years, enthusiasts arrived from as far as New Zealand, Japan, Bulgaria, England, Italy, and across North America, as well as nearby from Salt Spring and Vancouver islands to participate. Rosemarie continues to teach folk dances on Salt Spring Island and, at times, aboard cruise ships on trans-Atlantic crossings.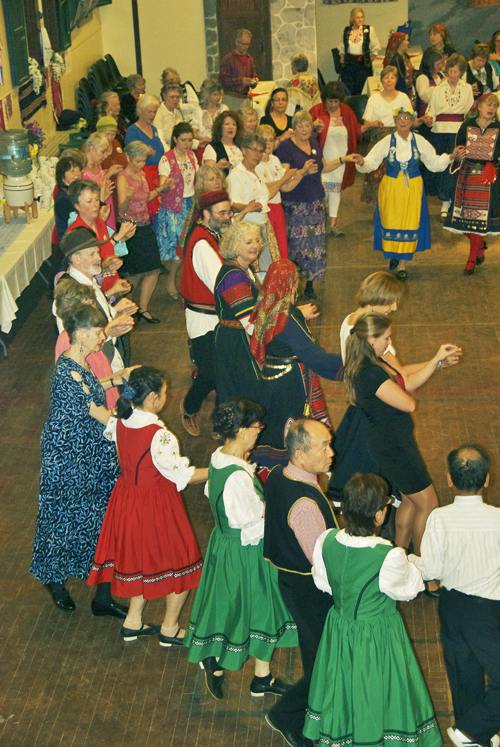 Click to watch the fabulous Syrtos Samiotis, a traditional Greek dance lead by Lee Otterholt, followed by Cristian Florescu and all our dancers, during our 2009 Salt Spring Island Folk Dance Festival. Music by Folk Voice Band.

Click to watch an engaging montage of memories from the 2013 Salt Spring Island Folk Dance Festival.

Click to access a sampling of videos from a decade of Salt Spring Island Folk Dance Festivals. Dale Adamson, bless her, produced our Festival DVDs, encompassing instructional videos, performances, and the party. Each DVD is accompanied by a dance notes booklet. Sample dances and ordering details are on Dale's website Singular Productions.



The extensive table below includes all dances introduced to the Salt Spring Island Folk Dance Club by Rosemarie and other teachers. Believe it or not, this spread sheet is but a sub-set of a much larger document inclusive of over 1600 dances! We thank the international dance community worldwide for the generosity of sharing dance videos and notes, as well as the master spread sheet itself. This is true colaborative effort!
Happy Dancing!

Note: This spread sheet can take 15 LONG seconds to load, and should it fail, simply refresh this page.
Scroll bar at right gives access to dances A through to Z.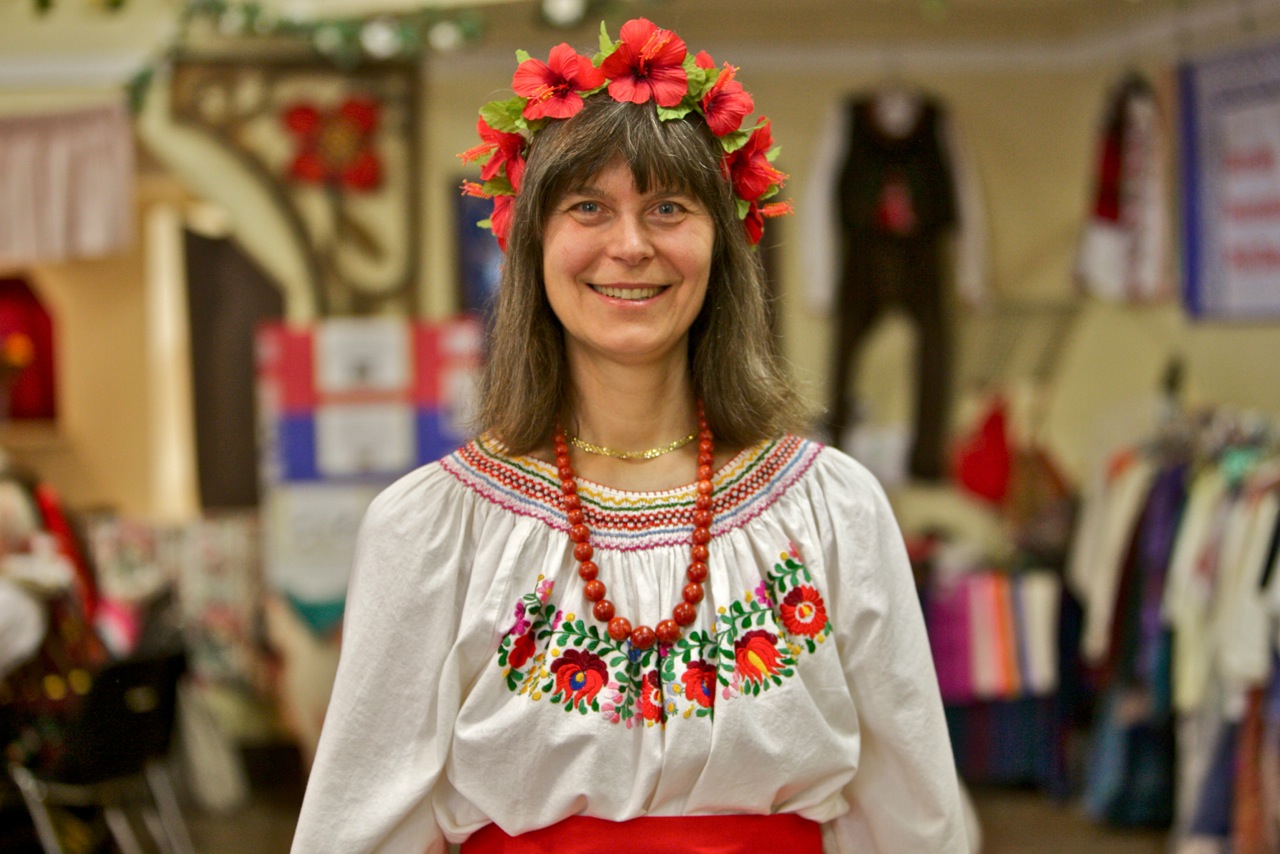 Rosemarie Keough with Hawaian floral crown, Croatian beads, and Hungarian blouse. Photo by Rick Neufeld.
Top | Index | NEXT STORY